Regent's
Conferences & Events
Situated in landscaped gardens exuding tranquillity, Regent's Conferences & Events provides indoor and outdoor event venues for hire in Regent's Park. Come and explore the unexpected rural haven where countryside meets the city at London's second largest private hireable outside space.
Our venue offers five acres of stunning gardens and versatile indoor event space. Just a few minutes' walk from Baker Street Station and with Marylebone, Camden and Westminster nearby, there's plenty to explore. The buzz of the city and the calm of our rural surroundings make Regent's Conferences & Events a unique and accessible London venue. The space is well-equipped for weddings, summer parties, conferences, meetings, training and more. Matching the first-class facilities for events, guests can expect delectable award-winning catering and attentive customer service from our experienced team.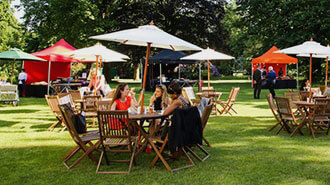 Incredible outside spaces for up to 1,200 summer party guests. Make use of our team's extensive experience in hosting fabulous summer parties.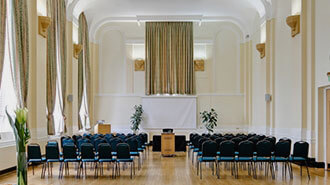 Purpose built auditorium & stunning spaces for conferences.
Versatile and inspiring spaces that are perfect for any meeting.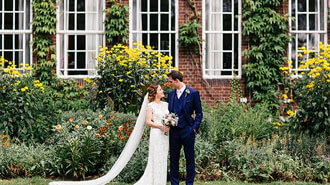 Stunning outdoor space for 1,200 people on four acres of lawns or indoor options for up to 370 people. Explore the wedding options at Regent's.
Unique & Accessible Event Venue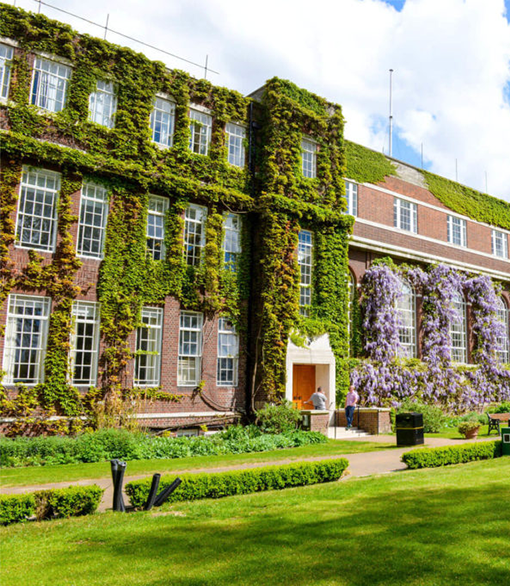 "I go running in Regents Park, so it is more familiar than iconic to me. But Regents University Gardens are normally off limits so it was a privilege to be able to invite people to the Showspace."
"Thank you very much for all your support and help with the Turkish Migration Conference 2014 which I believe has been a great success. We have received very positive feedback from participants. The credit is due to all of you who have put outstanding effort to make it a success. I feel very privileged to have you around."
"I would recommend the conference centre as it provides flexible conference and breakout space in a central London location… and if you get a chance to have a short break a walk round Regent's Park (which is just outside the university grounds) it is a really lovely place to get some fresh air."
"The venue was outstanding and set in beautiful grounds, the university building is a superb piece of architecture and the event itself was one of the best I have ever attended. something for everyone, fun, friendly and fantastic food. (I am a coeliac so need gluten free and there was actually plenty of food available that I could eat which was a bonus.)"
"Thank you for such a wonderful evening last night. We were not only impressed with the venue but with the professional team spirit covering the whole event. The theme was excellent and a lot of planning and thought went into making the whole event successful."
Explore Our London Event Spaces
We're sure you'll find the right space for your event at Regent's. Arrange a show-round or watch our video below to help bring your vision to life at our London event venue. If there are any particular spaces that catch your eye, we'd be delighted to tell you more…
For booking enquiries please call the number below, or use our online booking form