Regent's
Conferences & Events
Situated in landscaped tranquil gardens, Regent's Conferences & Events provides indoor and outdoor event venues for hire in Regent's Park. Come and explore the unexpected rural haven where countryside meets the city at London's second largest private hireable outside space.
Our venue offers five acres of stunning gardens and versatile indoor event space. Just a few minutes' walk from Baker Street Station and with Marylebone, Camden and Westminster nearby, there's plenty to explore. The buzz of the city and the calm of our rural surroundings make Regent's Conferences & Events a unique and accessible London venue. The space is well-equipped for weddings, summer parties, conferences, meetings, training and more. Matching the first-class facilities for events, guests can expect delectable award-winning catering and attentive customer service.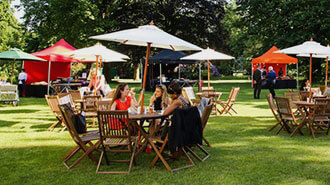 Incredible outside spaces for up to 1,200 summer party guests. Make use of our team's extensive experience in hosting fabulous summer parties.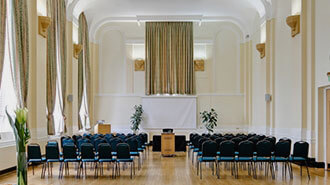 Purpose built auditorium & stunning spaces for conferences.
Versatile and inspiring spaces that are perfect for any meeting.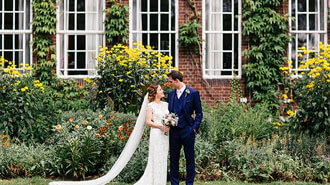 Stunning outdoor space for 1,200 people on four acres of lawns or indoor options for up to 370 people. Explore the wedding options at Regent's.
Unique & Accessible Event Venue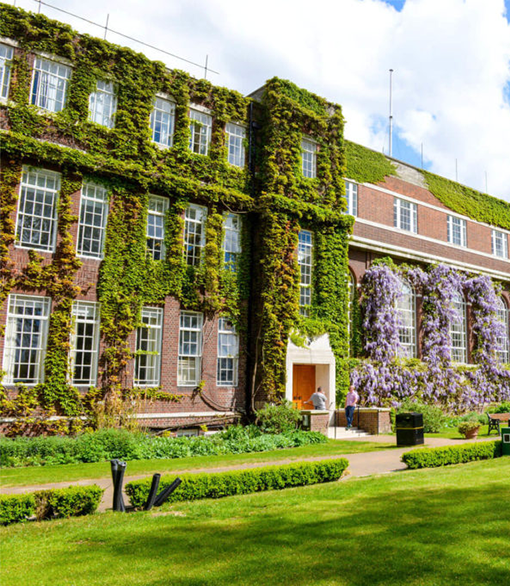 "I just wanted to thank you very much for all your assistance for our event yesterday in the Herringham Hall. The room worked well for the size of our event. Thanks to the catering team and the media services team for their assistance."
"I would recommend the conference centre as it provides flexible conference and breakout space in a central London location… and if you get a chance to have a short break a walk round Regent's Park (which is just outside the university grounds) it is a really lovely place to get some fresh air."
"A big thank you for all your help yesterday and leading up to the event - you really made me feel confident that everything would be ok even when I thought it wouldn't! One of the best experiences I've had with a venue."
"Thank you also to Regent's Conferences & Events for providing such a great venue to host our London Regional Forum."
"As someone – myself – with a very strong planning focus, I was very happy to leave so much to you, as the trust that we had built up, demanded no less. You were happy to suggest ideas but always making it clear that it was OUR day."
Explore Our London Event Spaces
We're sure you'll find the right space for your event at Regent's. Arrange a show-round or watch our video below to help bring your vision to life at our London event venue. If there are any particular spaces that catch your eye, we'd be delighted to tell you more…
For booking enquiries please call the number below, or use our online booking form