Regent's Events, crowned Best Outdoor Space at the Academic Venue Awards, has shared its horticultural secrets for success during lockdown in celebration of World Environment Day on 5 June 2020.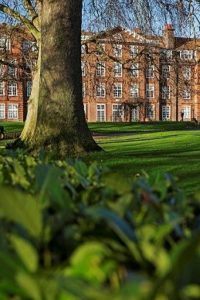 While the four acres of central London event space has remained temporarily closed to the public, Regent's has embraced the rarity of silence during lockdown as an opportunity to rebirth a habitat for nature and wildlife to flourish. The venue's gardening team has been hard at work reaping the environmental benefits of lockdown and keeping on top of the unique tranquillity of the university's landscaped grounds.
Comprising of pristine lawns, lush foliage, flowers and trees, the gardeners have deemed 'unrelenting weeding and watering' as the answer to maintaining the natural magic at Regent's during closure.
Delving deeper into the depths of Regent's' enchanting surroundings and beyond its immaculate appearance, biodiversity has been given a platform to thrive in designated sections of the gardens. Tucked away, grass is left long and fallen leaves are blown into the wild area where wildlife is actively encouraged.
Though guests have been unable to attend events in recent months, the venue's hospitality has remained rife over at its bug hotel, a log pile built up for endangered stag beetles to feed off the deadwood.
On the formula for building a successful bug hotel at home, Regent's' head gardener Don Wiley said: "It is best to allocate a particular area to let wildlife grow, even if it is just a small section of space behind a shed. Grass should be left longer around the base of trees as it creates a safe passageway for the insects that live on the lower parts of the trees. If you can, plant bee-friendly plants around your bug hotel as it will encourage Mason bees who tend to make their homes in naturally occurring gaps and small cavities. The hotel itself is a great way to use rotting wood with little other use, and you can get creative with natural adornments to make it as luxury as you like!"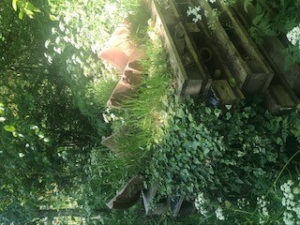 Work is undertaken to ensure that any chemicals used in the gardens are biodegradable, and an efficient irrigation system is in place to minimise water waste. In addition, any garden waste is used to create compost. Anything that has to be cut down is re-used for nutrients and protection on the soil over winter.
As the events team continues to work remotely to build upon a sustainable future for the industry, the gardening team has continued on-site to implement practices that help sustain a green environment with physical longevity for events in the future.
Find out more about the event spaces at Regent's here.